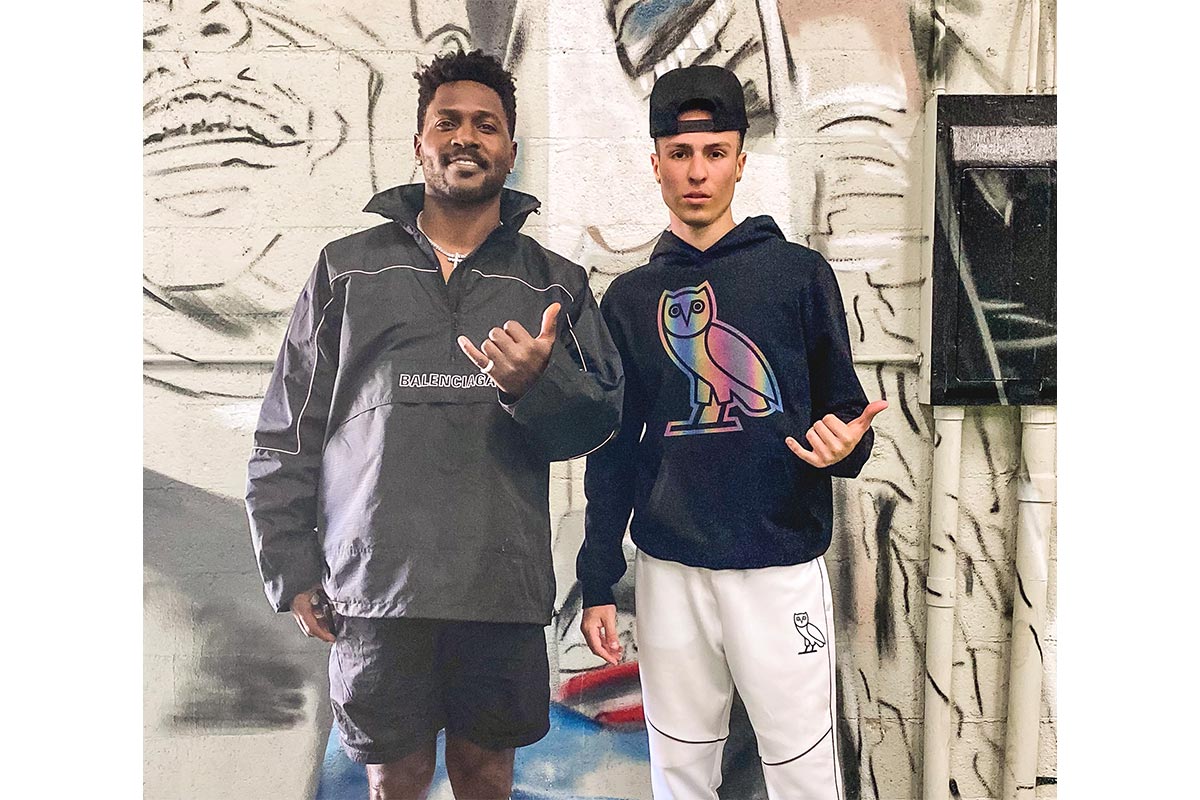 As of 2017, over one hundred thousand real estate brokerage firms operate in the United States, not counting the numerous individuals who work independently in the industry. In such an extremely competitive, high stakes environment, differentiating yourself from the competition has become just as important as having the skills of a traditional broker.
In fact, even top real estate experts emphasize the importance of a unique brand and visibility to succeed in the modern market. The motto 'visibility beats ability' is now often given as advice for real estate agents in an industry where expertise and good client experience can be wasted if nobody gets the message. In an article in Real Estate Magazine, leading industry experts highlighted the importance of presentation and an outstanding, groundbreaking approach to succeed in today's real estate industry.
Nobody embodies this concept better than 22-year-old real estate entrepreneur Reno Davis, who has recently taken both the real estate and fashion worlds by storm due to his rapid success and dazzling fashion sense.
However, Reno emphasizes that the clothes and the man go hand in hand.
"I buy trendy designer clothes because your looks are everything," says Reno. "I'm a professional and I want to present myself as such, so I have to look good, look good and feel good."
The eye-catching attire, Reno shares, goes a long way in projecting his credibility with his customers and ensuring he has a unique personal brand that's sure to be hard to miss.
If his 3 million+ Instagram followers are any indication, then Reno's approach certainly worked.
Aside from the presentation aspect, however, Reno emphasizes that the effect of high-quality clothing on one's self-confidence is also half the battle.
"When it comes to real estate and everything else I do, I'm at the top of the line," shares Reno. "So I want the best of the best, I'm talking brands like Dolce & Gabbana, Palm Angels, Dior, Prada and Louboutin for everything from my clothes to sneakers to perfume."
Recently, Reno Davis also teamed up with Johnny Dang for the best Miami VVS diamond grills and Cuban chain links money can buy.
"My theme is always quality and how you get what you pay for," says Reno. "Appearance is everything and you always want to look good, especially on first impressions." He also shares that he's spent well over $40,000 on his wardrobe over the past few years, crafting his own styles and outfits to create a unique one-of-a-kind to preserve looks.
The latest crown on Reno's dazzling wardrobe? A new bright yellow Jaguar F-Type R coupe customized with multi-colour splatter graphics and hand-painted brake calipers with his first name.
Until now; This loud and bold approach, combined with solid brand management, has done wonders for Reno Davis to remain the center of the spotlight. On occasion, his social media presence alone has brought him business. If anything, his social media presence and flashy fashions have at least provided free publicity for Reno — who recently made the rounds online after appearing at a Miami Heat game in a $5,000 Dior outfit was photographed at the edge of the field.
"It's hard to be as low key as I am now, but I think when you work hard you have to get what you deserve. I'm proud to show that I can spend $3,000 on a pair of sneakers or get a luxury car because I know I put the work into it. If it gets me noticed, all the better for my business, right?"
Editorial and news team members Las Vegas Review Journal were not involved in the creation of this content.