The UK government will not worry about the "politics of envy" as it seeks to boost economic growth with the biggest tax cuts in 50 years, a minister has said.
Prime Minister Liz Truss' new government on Friday unveiled the biggest package of tax cuts in half a century, costing £45 billion ($49 billion) a year, to boost Britain's economy.
Chancellor Kwasi Kwarteng, who borrowed more than £70bn ($76bn) more, canceled a proposed corporate tax hike, scrapped the top income tax rate for the highest earners and brought forward a proposed property tax rate cut. and reduced stamp duty for homebuyers.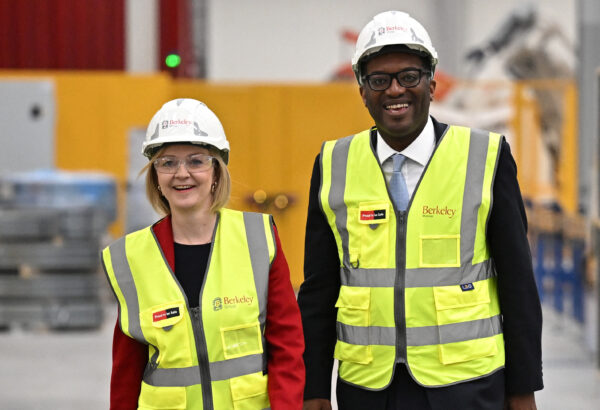 The main opposition Labor Party said the tax cuts would only benefit the richest 1 percent, leaving the next generation worse off.
Labor leader Sir Keir Starmer tweeted: "Tory Casino Economics is putting the mortgages and finances of every family in the country at risk."
Speaking to supporters in Liverpool ahead of the party's annual conference, he said the driving ideology of the Conservative Party was "to make the rich richer and do nothing for the working people".
His deputy, Angela Rayner, told the BBC that the government's "trickle-down economics" approach was a "dangerous gamble".
Tax cuts "for everyone"
Treasury Secretary Chris Philp dismissed the criticism as "politics of envy".
He told Times Radio on Saturday: "We're going to do what's right for the whole country. That means tax cuts for everyone, low earners but also high earners.
"We will do the right thing, we will achieve growth. And we won't worry about the politics of envy or the looks of it."
Philp also said the tax cut program was "not a gamble, it was a necessity".
His comments echoed those of Kwarteng, who told reporters on Friday: "It's not gambling. What's a gamble is thinking that you can keep raising taxes and gaining wealth, which clearly hasn't worked."
Controversial plan
The tax cut program was welcomed by business leaders and the Confederation of British Industry (CBI) called it a "watershed moment for our economy".
The Adam Smith Institute, a free-market think tank, said it was "incredibly encouraged to see so many pro-growth policies." The Institute of Economic Affairs (IEA) also called it "refreshing" and a "very encouraging start".
However, the economic think tank Institute for Fiscal Studies (IFS) has expressed reservations.
IFS Director Paul Johnson said: "The magnitude of these tax cuts coupled with the slowdown in the economy means we will be heading down an unsustainable path in terms of borrowing and at some point if nothing notable happens we will likely need to have tax increases to sort it out to offset some of those cuts or some cuts in spending."
PA Media contributed to this report.