The Buffalo Board of Education on Wednesday night approved a major step under the parent transportation reimbursement pilot program that would allow 1,500 parents to be paid for the mileage required to drive their children to school, a Strategy to overcome a nationwide bus shortage felt locally. Buffalo would be the first major school district in the state to try to compensate parents.
At the Buffalo Academy for Visual and Performing Arts monthly board meeting, the board approved the spending of $856,332 to fund an initiative introduced by Ramona Reynolds, director of the Office of Family and Parent Engagement, who will also be at Operation this summer District Sunrise Transportation Committee.
While about 90% of the district's annual transportation is reimbursed by the state, it's uncertain whether the state will subsidize all or part of this new program, said Chief Executive Officer Louis Petrucci.
The pilot program – in which participating parents would forgo the yellow bus – would be orchestrated by 22nd Century Technologies, a national IT and stewardship firm that already works with BPS. A Buffalo Public Schools staffer would likely need to regularly monitor the program to ensure accountability of parents and their children's attendance, Reynolds said.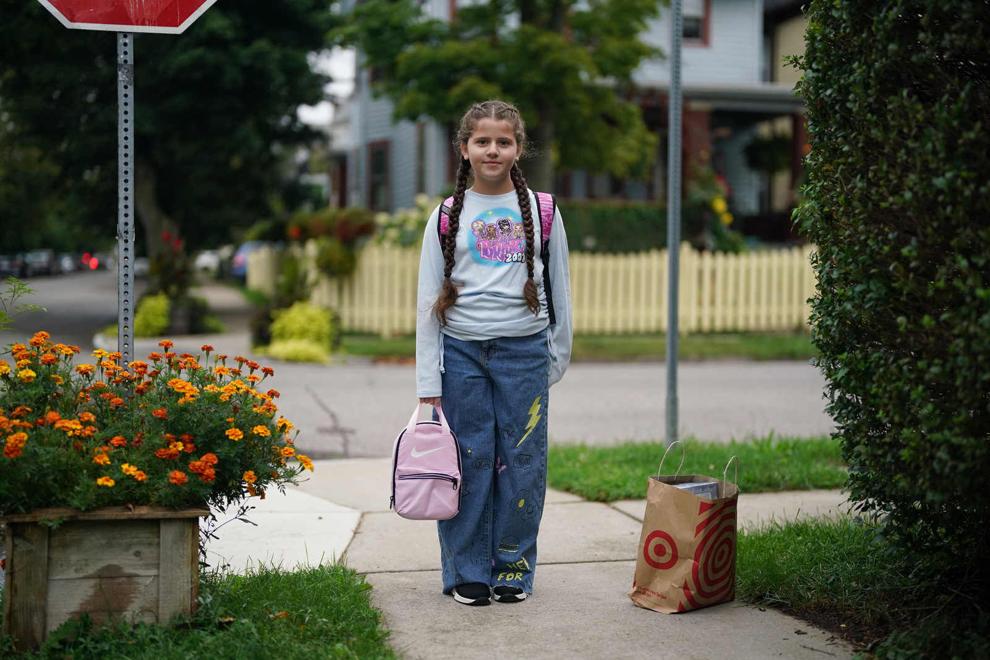 A Buffalo mother said the Buffalo Public Schools' transportation problems, a local example attributed to the statewide shortage of bus drivers, were a continuation of the final school year.
Participating parents have not yet been chosen, and Reynolds said her team is still gathering information on program details. Her proposal said parents would be paid 62.5 cents per mile, based on an average round trip of six miles. The overall goal would be to eliminate bus routes or to consolidate existing yellow bus routes as significantly fewer students rely on school-provided transportation.
All but one board member approved the motion, with an overwhelming sense that an unconventional solution must be attempted with some urgency.
"Not addressing the problem is unacceptable. It is not acceptable not to try new things. And allowing children to get up in the cold so their buses don't show up is unacceptable," said Sharon Belton-Cottman, the Ferry District representative. repeated by Paulette Woods and Kathy Evans-Brown in a lively 40-minute discussion. Belton-Cottman painted a bleak picture of transportation problems last year, estimating that 3,000 children were not picked up on any given day, with some students not getting to school until 10:30 a.m. and others arriving home by 7 or 8 p.m
"We have to start somewhere," Evans-Brown said.
Jennifer Mecozzi, Terrance Heard and Louis Petrucci initially sought more information from Reynolds, with Heard proposing a presentation detailing the program at a committee meeting next month, but the trio of strong supporters said a vote on Wednesday was crucial as it was preliminary Plans call for the pilot program to start on November 14th. Mecozzi expressed concern that the approach would not be fair, as students who did not have a parent with a vehicle would still be waiting for the bus in the cold.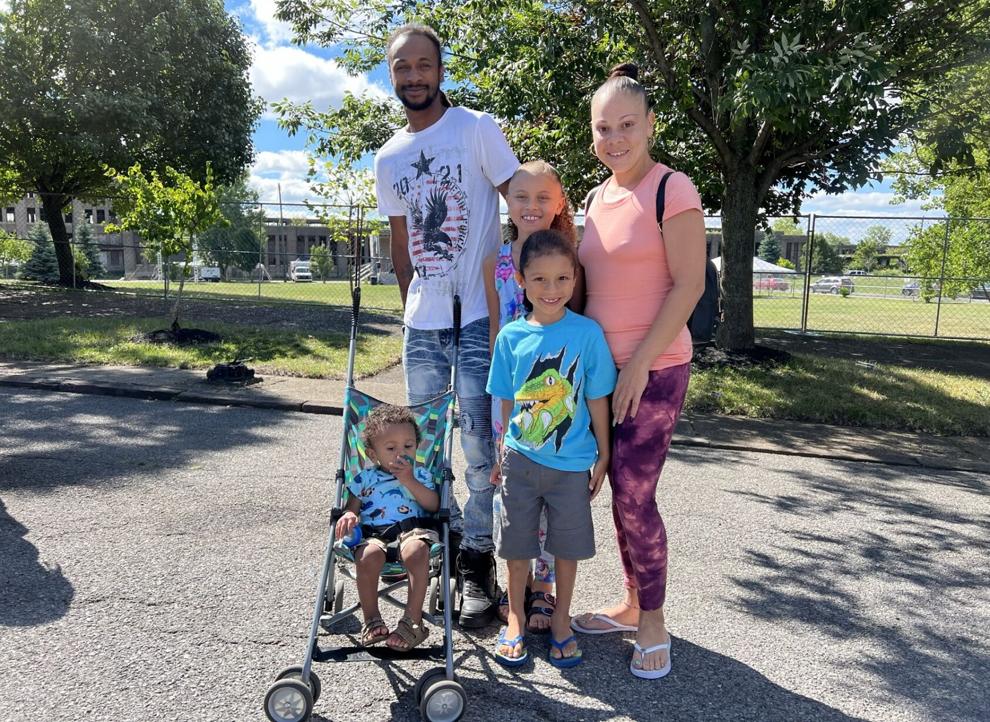 "I wish they would hurry up and stop just talking about it and do something about it," said Anita Jones, mother of three Bennett Park Montessori students.
Ultimately, only one board member did not agree to the motion.
"We're going to have to think outside the box to rectify this, but I can't stand just throwing money at something that's unproven and costly," said Larry Scott, a board member who took to social media earlier in the day objected to the item on the agenda.
On Twitter, Scott criticized the district's longtime private transportation partner for not honoring its commitment in the face of a statewide bus shortage. According to the Buffalo Schools budget, the district will pay its private transportation partner $41.7 million for this school year after paying $49.3 million in 2021.
"We've approved rider raises, signed bonuses and canceled well over a hundred tracks to remedy the situation," Scott wrote. "I know this is a national crisis, but perhaps First Student, a large national company, should take some of the responsibility for not fulfilling their obligation to this costly contract."
BUS DRIVER LACK! I will not spend more money on unproven means if it doesn't help those who need it most. My thoughts on paying parents to drive kids to school: pic.twitter.com/fxodtGBiz7

— Larry Scott (@Larry_Scott19) September 21, 2022
Rob Galbraith, a parent at Buffalo Public School, quotes Scott as tweeting with a screenshot of First Student's public financial report. First Student in North America, part of the international transportation company FirstGroup, had a profit of $123 million in the year to March 2022 on an 18% profit margin. Scott said at Wednesday's meeting that First Student's $9 million profit came directly from the BPS contract.
Rob Hummel, First Student's Buffalo representative, could not be reached for comment Wednesday afternoon. During an August press briefing with district officials about the transportation crisis, Hummel announced the pay rise, which would see drivers start between $25 and $28 an hour, as well as signing and retention bonuses as ways the international transportation provider is working to address the statewide shortage to be overcome on site, which required up to 100 bus drivers at the time. Superintendent Williams said Wednesday the district is short of about 20 to 30 bus drivers.
He added that several would-be bus drivers were trying to navigate the process to earn a commercial driver's license (CDL), which is required to drive a bus. The district operated more than 700 bus routes before the pandemic, but started with just over 400 this year, officials said.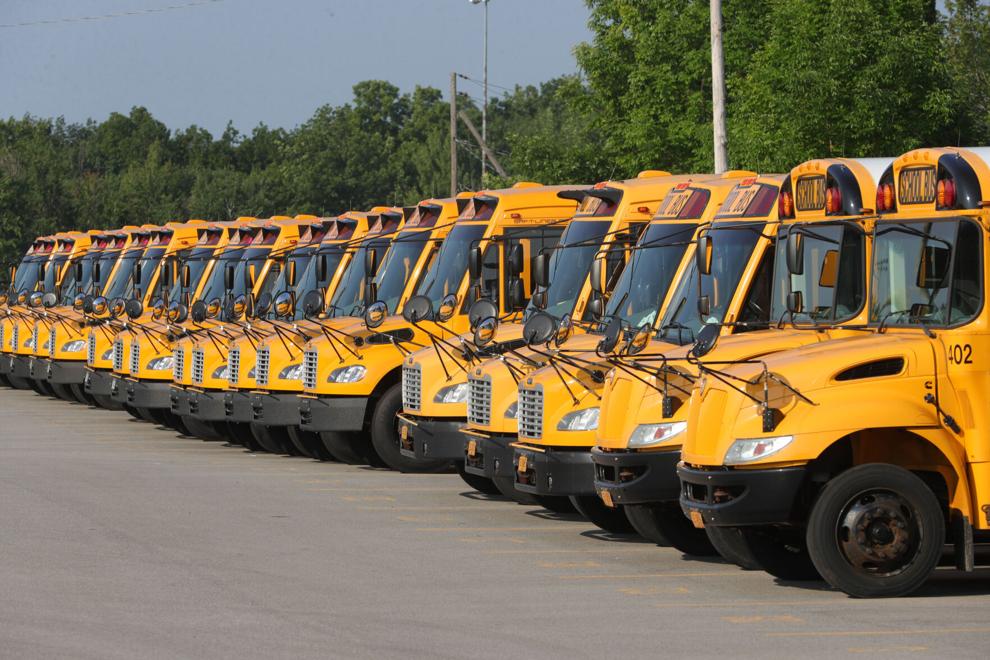 The 58.5 cents-per-mile reimbursement to parents is one of several solutions being considered by Buffalo to address a severe driver shortage affecting schools across the country.
The strategy of reimbursing parents for the state mileage allowance for a given route was one of several solutions considered by Operation Sunrise, a group of administrators, advocacy groups and community leaders pondering over the summer, like the statewide shortage of bus drivers could be overcome.
Ben Tsujimoto can be reached at [email protected], at (716) 849-6927, or on Twitter at @Tsuj10.