A Michigan children's hospital reports that it is fully stocked due to the rise in cases linked to respiratory syncytial virus, or RSV.
CS Mott Children's Hospital in Ann Arbor, about 44 miles west of Detroit, said it saw 259 children suffering from RSV this season, a 46% increase from what was seen this time last year.
Hospital officials said they were concerned that this increase, coupled with an earlier flu season and a potential new wave of COVID-19, could place more stress on the healthcare system.
Luanne Thomas Ewald, chief operating officer at Mott Children's Hospital, told ABC, "We were 100% full, I think we're going into our sixth week, and it looks like RSV is popping up earlier this year and in higher numbers this year." News. "And the fact that we're already full concerns us because we're just starting to get the flu in the ER."
He continued, "Some reports have told us that we're going to see an increase in COVID in children this flu season. So we haven't really seen the full effects of the flu and COVID – and we're already out of capacity."
The situation in Michigan is the latest where some hospitals across the country have reported reaching their capacity due to the large number of RSV cases.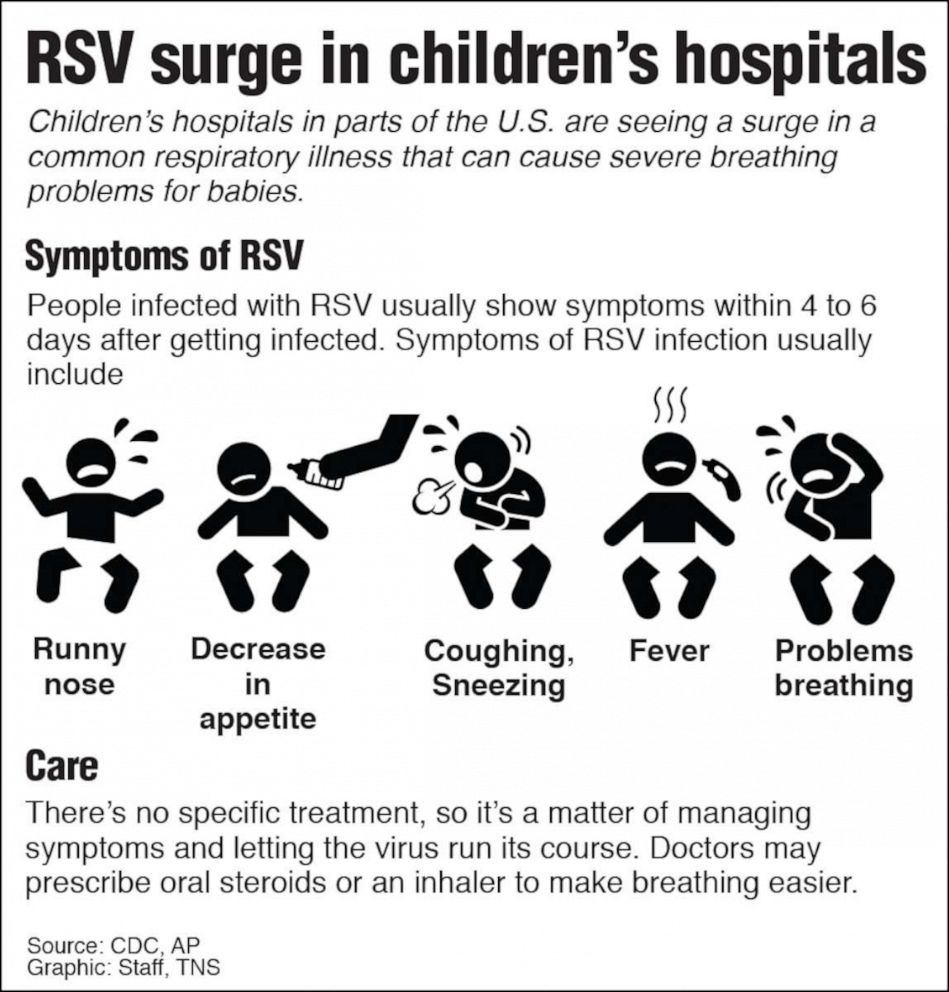 Nationwide, weekly RSV cases rose from 5,872 in the week ending October 1 to 8,597 in the week ending November 5, according to data from the Centers for Disease Control and Prevention.
In Michigan, the 5-week average of positive RSV tests increased from 95.7 in the week ending October 1 to 257 in the week ending October 29, the most recent date for which CDC data are available.
That's why the wait times in the emergency room at Mott Children's Hospital are much longer than usual, officials say.
To ease the burden on emergency room personnel, Ewald said he and other hospital officials have asked parents to call their child's primary care physician first to determine if they need such treatment.
"Most pediatricians can diagnose and treat RSV, and most children recover really well with rest and hydration," Ewald said. "We're really trying to tell the community in the state of Michigan, please partner with your pediatrician. Let's also use our emergency care and only come to the emergency room when absolutely necessary."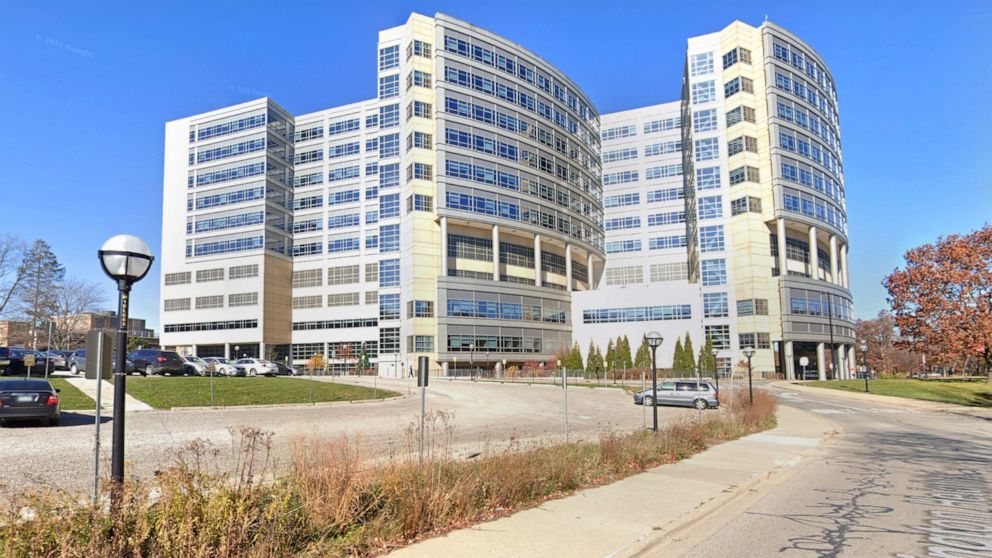 Although rare, 100 to 500 pediatric deaths from RSV occur each year, according to the CDC. Deaths among children from RSV have been reported in states including Michigan and Virginia.
Ewald said the hospital is trying to increase capacity by treating children in rooms traditionally used for blood draws and on stretchers lined up in the hallway, and they've doubled the stretchers in private rooms. The hospital is also considering transferring patients to local medical centers.
"We work very closely with our community hospitals. Some of our community hospitals have some pediatric beds available," Ewald said. "So we're trying to take a statewide approach to make sure we're taking care of these kids in our state."
He also encouraged parents to make sure their children are up-to-date on flu and COVID-19 vaccinations, practice good hand hygiene, and consider masking indoors.