CNN
–

Cincinnati Bengals linebacker Joe Barrow "probably wants to play" the team's next game, but he understands others don't after Monday's tire debacle.
Buffalo Bills safety Hamlin went into cardiac arrest during a game against the Bengals, causing players on both teams to be visibly distressed and the game delayed.
While the world waits for an update on Hamlin's condition, the NFL has scheduled Wednesday's Bengals' game against the Baltimore Ravens in Cincinnati for Sunday at 1 p.m.
"We haven't had that conversation as a team," Burrow told reporters when asked if the team was comfortable playing on the weekend.
"There's definitely some discussion about that, but we're not there right now. So we have a game to play on Sunday."
The Bills said Hamlin's heartbeat was restored on the field as staff tended to him before he was taken to the University of Cincinnati Medical Center.
Hamlin said in a statement Wednesday that he was showing "signs of improvement" but remained in intensive care.
It is not yet known what caused the cardiac arrest. CNN reached out to the hospital system for comment, which would not comment on Hamlin or interview his medical staff.
Burrow, who was on the field when Hamlin went down, said his teammates had not reached a consensus on what to do next.
Asked if the players had been consulted about playing, Burrow added: "We haven't been asked."
"If you polled the dressing room, I'm sure the polls would be mixed on that. I personally think it would be difficult to play, but there are people who want to play and there are people who don't.
"Personally, I'd probably like to play. I think getting back to normal as soon as possible is how I deal with things like this. But like I said, everybody has a different approach."
Barrow added that while the team is preparing for Sunday's game as usual, it is still a "terrifying and exciting time" for everyone involved.
"Unfortunately, we have a game to play on Sunday," he said.
"Our job is to go out there and play and play the way we have to play to win. This is it.
"As a team, we talked about what happened and where we're going next. That's where we are right now."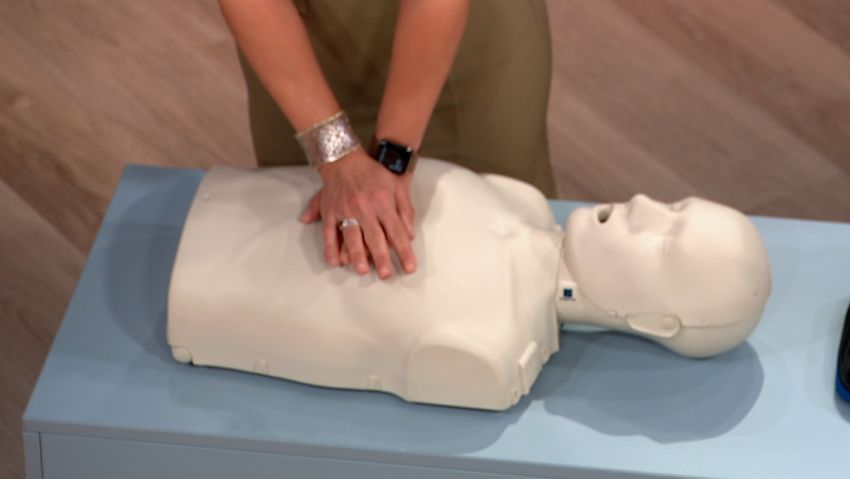 If you don't know how to do CPR, try this