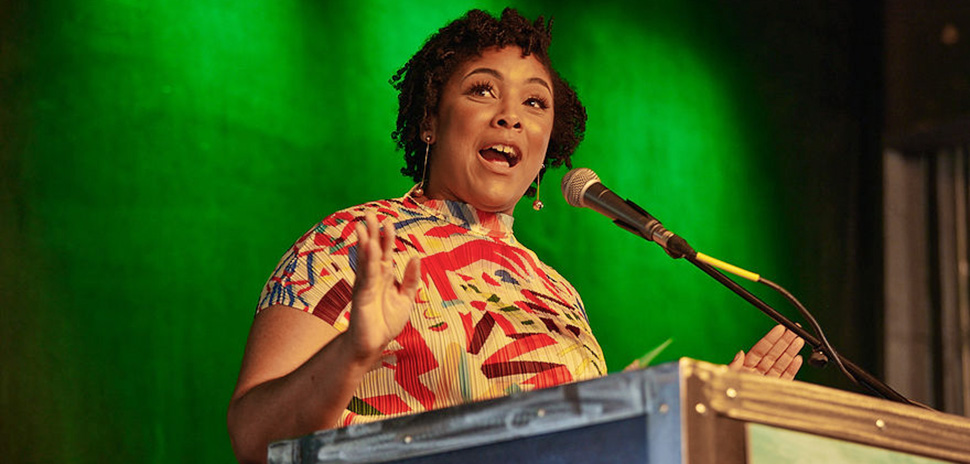 A new initiative seeks to address one of the area's most pressing real estate issues — the need for more affordable housing — while accelerating the revitalization of underserved communities in the Dallas area.
Led by local developer and consulting firm Innovan Neighborhoods, the Community Developers Roundtable aims to serve as a collective learning, networking and funding opportunity for nonprofit and for-profit local developers.
"There is a need to build capacity across Dallas for existing and emerging community-focused developers, particularly those of color, who offer innovative solutions to increase housing affordability and community-based amenities in historically disadvantaged communities," shared Maggie Parker, founder and chief executive officer of Innovan Neighborhoods Partners Dallas Innovates via email.
"We see neighborhoods and communities set for success"
Aimed at community-focused color developers, the roundtable provides monthly networking for members to share financial resources, receive updates on local policies impacting the industry, and align "opportunities for catalytic real estate development" in different parts of the city. Parker said it will also provide ongoing feedback and accountability to members.
To achieve this goal, Innovan has raised funding for a proposed $1 million pre-development fund, staff capacity grants, and financial resources for technical assistance from JPMorgan Chase, for which BCL of Texas will serve as fund manager and tax sponsor round table. Parker said she hopes the "flexible capital" will help expand the pipeline of revitalization projects in the region.
"When we put funds and resources into innovative solutions, we can see how neighborhoods and communities are aligned for long-term success," Parker said.
Roundtable includes up to 15 members
Innovan began accepting applications for Roundtable members earlier this month, with the application deadline later this week. Ultimately, the roundtable would like to have 10 to 15 members focused on projects including affordable single- and multi-family homes and commercial real estate in "underserved or distressed areas."
"Empowering a diverse pool of developers will provide more opportunities to address community concerns, including minimally accessible housing opportunities, fears of displacement, and loss of community assets such as community-run grocery stores and retailers," Parker said.
Addressing a real estate market "on the move"
Parker said the current rental and purchase markets are "on the move" due to inflation and the influx of new residents into the area, both of which are driving the need for more access to quality, affordable housing and "neighborhood commercial space." Through the two-year roundtable pilot, Parker hopes to strengthen the ecosystem's long-term project pipeline while serving as a collective voice for community-focused developers.
"Innovan thrives when there are more developers like me—a woman and community person of color with a heart to serve and build real estate connections from scratch—who have the patient capital, resources, and partnerships to drive community-driven development projects," Parker said. "The Roundtable is a formal manifestation of that vision as we hope to strengthen the community development ecosystem for generations to come, both by developing catalytic projects and supporting like-minded organizations."

Get on the list.
Dallas innovates every day.
Sign up for daily updates on what's new and next in Dallas-Fort Worth.