Rep. Ashley Hinson of Iowa launched new campaign ads portraying Republican Marion as a champion of working families while criticizing her Democratic opponent, Sen. Liz Mathis of Hiawatha, for voting against a bill that would Lowers the individual income tax rate for all Iowa residents to 3.9 percent by 2026.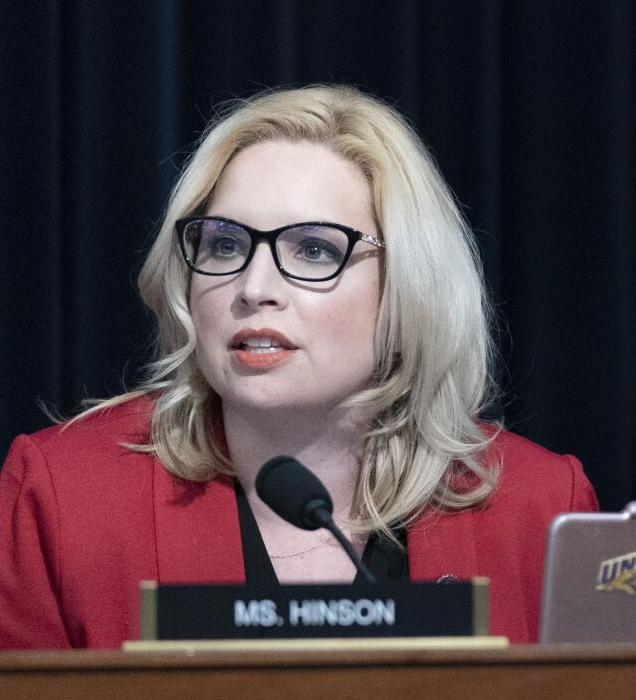 The Gazette reported that Democrats raised concerns about the impact the $1.9 billion cut in future revenue could have on the state budget and criticized the new law for favoring higher-income workers. While tax rates will be cut for top earners, lower-income workers will see only a modest rate cut, The Gazette's Erin Murphy reported on Iowa Gov. Kim Reynolds' signing of the bill in March.
The ad said Mathis "wants higher taxes and more government spending, just like Pelosi."
Another addendum touts Hinson's efforts to support mothers and families in Iowa by working to expand access to maternal health care, address a statewide infant formula shortage, and improve affordable childcare options.
Hinson voted in favor of the Access to Baby Formula Act of 2022, which President Joe Biden signed into law in May. The law provides for specific actions to address disruptions in the infant formula supply chain affecting participants in the Special Supplemental Nutrition Program for Women, Infants, and Children (WIC).
A separate measure, which Hinson voted against, would provide the U.S. Food and Drug Administration with an additional $28 million in emergency allocations to help address the United States' infant formula shortages.
Hinson's campaign said the bill, which passed the House and stalled in the Senate, had no guard rails to ensure funds were spent appropriately or promptly.
Mathis' campaign also notes that Hinson voted against the American Rescue Plan Act, enacted last year, "which brought nearly $200 million in federal funding to Iowa's day care centers."
Hinson said the price of America's bailout plan was far too high and included funds in areas that shouldn't have been included, and that he had introduced separate legislation to expand the federal child tax credit.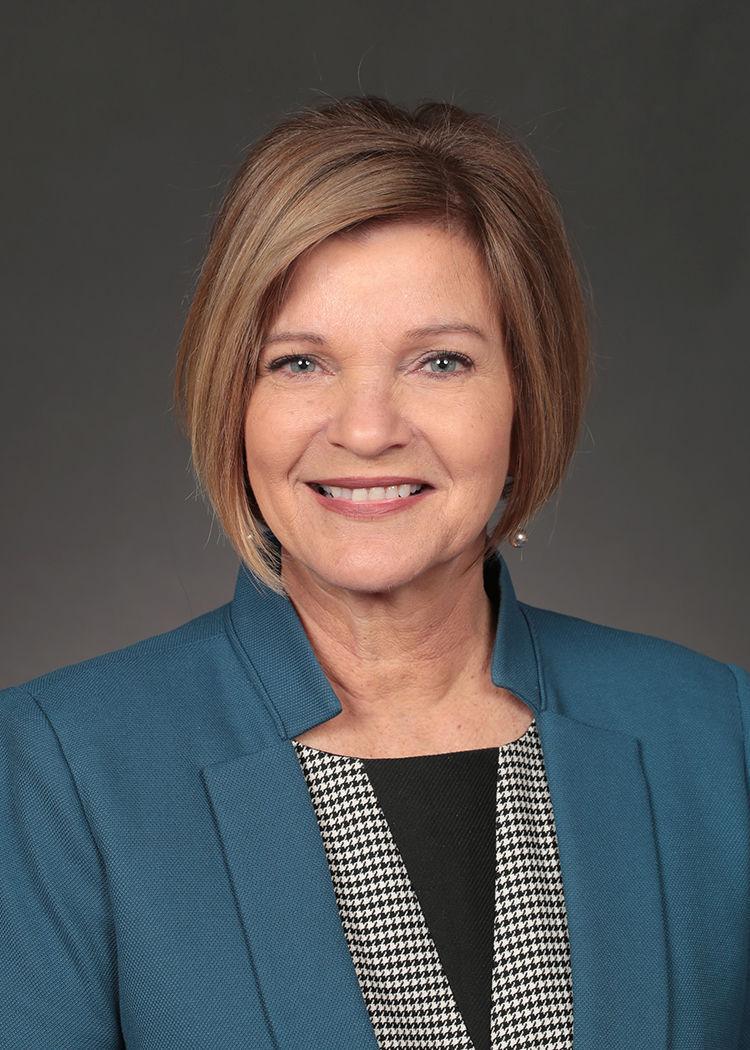 Mathis said in a statement that Hinson "amplifies her lies to Iowa mothers and families in television commercials when her voting results clearly show the truth."
"I have legislated, sponsored and voted with Republicans to lower Iowa's tax burden while Hinson has repeatedly voted in Congress against lowering Iowa's family costs," Mathis said.
Bohannan defends himself against "false attacks" in the latest ad.
Iowa City Rep. Christina Bohannan, running against Republican Rep. Mariannette Miller-Meeks, denies that she opposes law enforcement in a new televised ad against "false attacks."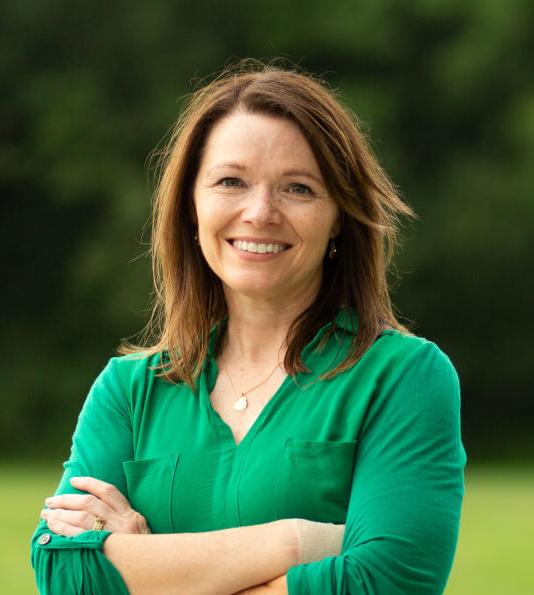 As violent crime rises in many parts of the country, Republicans have portrayed Democrats as low-crime ahead of this year's election, using calls by some progressive activists to "defund the police" as a political line of attack.
Bohannan donated in 2019 to the Prairielands Freedom Fund, which provides bail and bail to break immigrants out of custody. Their leaders support the abolition of imprisonment and prison.
However, Bohannan said she was unaware of the organization's mission when she made a donation in support of a friend's birthday and made statements in support of law enforcement on the floor of the Iowa House.
The ad features Johnson County Sheriff Brad Kunkel, a Democrat, defending Bohannan's law enforcement support records.
Kunkel calls the attacks on Bohannan "flat lies" in the video.
"We can trust Christina to ensure the Iowa Police Department has the resources we need. Anyone who says otherwise is simply wrong," he says.
Miller-Meeks campaign manager Elliott Husbands said, "The district's constituents will not be fooled by (Bohannan's) desperate attempts at misdirection."
Bohannan released another ad Wednesday, stating that if elected to Congress, she would work to stop politicians from insider trading in stocks.
"Bohannan will also oppose salary increases for politicians and fight to ban members of Congress from becoming lobbyists – permanently," the addendum said.
Miller-Meeks touts hard work, perseverance in new ad
Miller-Meeks, from Ottumwa, highlighted her perseverance, hard work and military service in a new ad published earlier this week.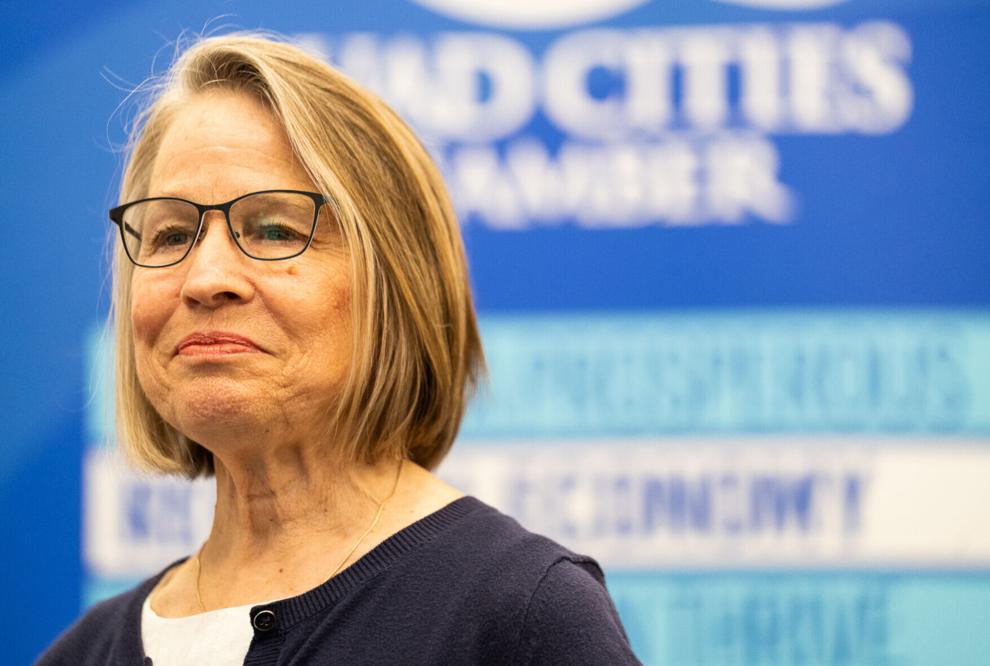 In the ad, Miller-Meeks states that she left home at the age of 16 and joined the army at the age of 18.
"That's how I worked during my studies. And to get through med school, I did the night shift as a nurse," Miller-Meeks says in the ad. "I'm not afraid of hard work. … Congress is full of braggarts yelling at each other on cable TV. That's not me. I believe in working hard and getting things done."