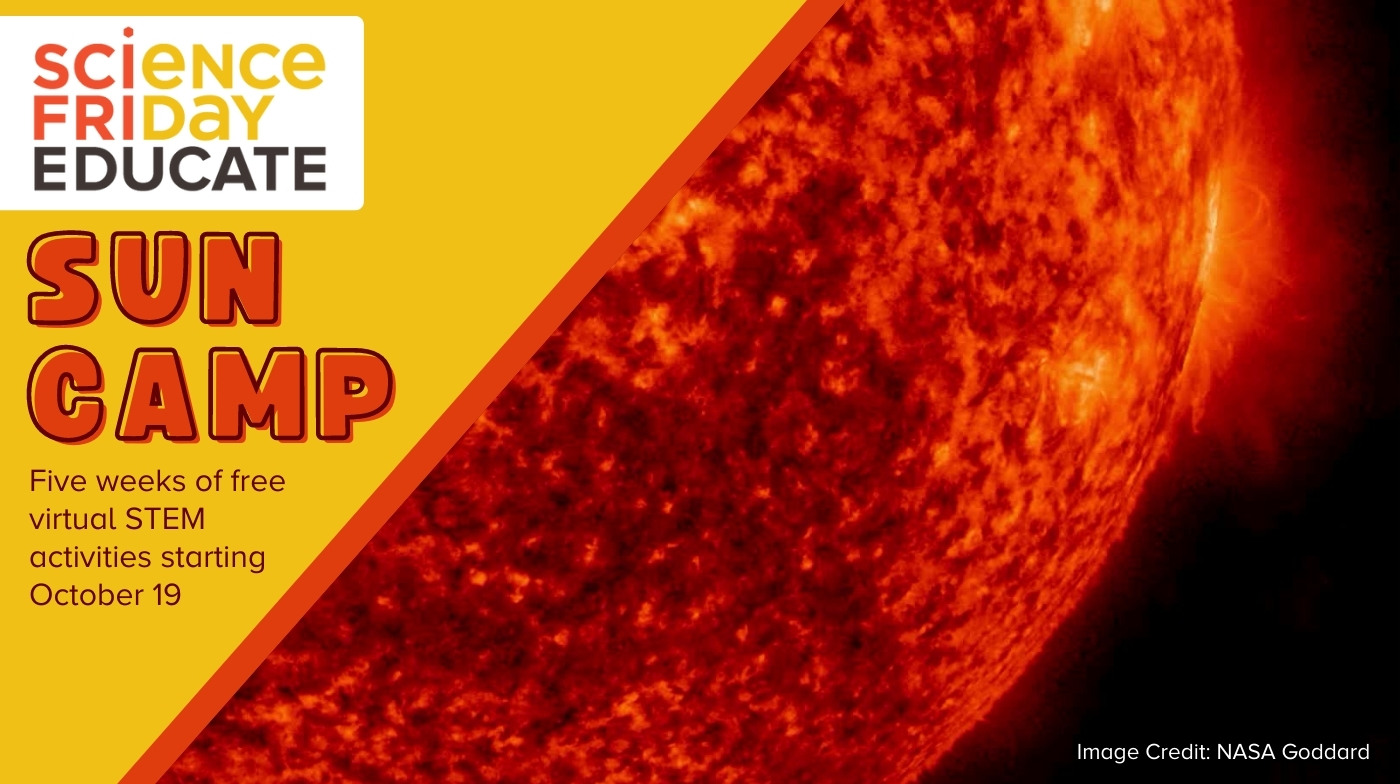 Celebrate all things sun with Sun Camp! Designed for learners ages 5-9 (and the people who love them), Sun Camp offers five weeks of great talks with solar scientists and hands-on activities to try for yourself.
---
The days are getting shorter, but we have a great way to bring some sun into your life. Join us this fall for a brilliant idea: Sun Camp! The center of our solar system and our nearest star, the sun, is so much more than a lightbulb in the sky. It is a dynamic system that is constantly changing. These changes are affecting us here on Earth in many ways, some obvious and some mysterious. But understanding the sun and how it works could hold the key to discovering new living worlds in our universe.
Top 5 reasons to attend Science Friday's Sun Camp:
All US children ages 5-9 and their families, carers and siblings are welcome to join us FREE.
Online Q&As every Wednesday with real scientists and experts. Bring your questions with you!
Weekly hands-on STEM activities that bring the science of the sun to earth.
Detailed guides, additional resources, expansion activities and more. No experience needed!
After-school programs, libraries, and other community organizations are welcome to join in the solar-powered fun.
Would you like to find out more? Keep scrolling!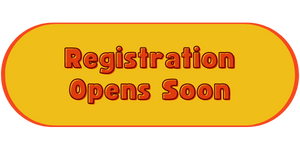 Sign up for the

SciFri Educate Newsletter


to be the first to know when registration begins!
---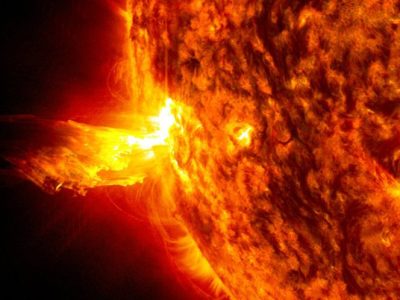 The Sun 101 – Wednesday 19 October 2022



What properties does the sun have and how do they influence its function?
Discover what the sun is made of, how it creates energy, how it changes over time and what the solar cycle is.
Create a swirling model of the sun using shaving cream and food coloring.
The Solar System – Wednesday 26 October 2022
How does the sun affect the planets in our solar system?
Learn the intricate ways the sun, moon, and planets interact with each other.
Test gravitational and centripetal forces with plastic eggs, marbles, and paper plates.
Sun & Earth – Wednesday 2 November 2022
Why is the sun important to the earth?
Discover the many ways the sun's light affects life on earth.
Make shadow trails and study the effects of ultraviolet light.
Sunny weather – Wednesday 9 November 2022
How do the cycles of the sun affect the earth?
Immerse yourself in space weather and the Aurora Borealis.
Study the power of magnetic forces and test their limits.
Beyond the Sun – Wednesday 16 November 2022
How can our understanding of the sun help us learn about other stars, solar systems, and planets?
Gaze beyond our solar system at distant stars and the planets that orbit them.
Design your own mini spacecraft from recycled materials.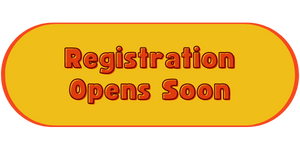 Sign up for the

SciFri Educate Newsletter


to be the first to know when registration begins!
---
Sun Camp FAQ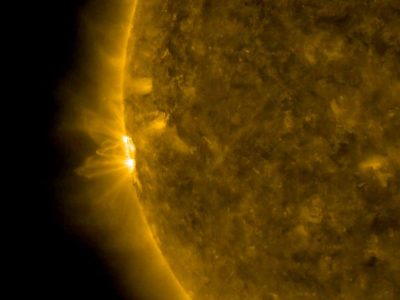 For whom is that?
All children across the United States and their sun-loving caregivers are welcome to join us as we build, experiment, and investigate activities that bring the science of the sun to earth. Not a heliophysics expert? No problem! We have weekly newsletters, detailed project guides, short instructional videos, question-and-answer sessions with real NASA scientists, expansion activities, and lots of tips to help young people feel successful and engaged.
Do you have a group? Big! Clubs, Boy Scouts, after-school programs, libraries, museums, homeschool co-operatives, and other community organizations are welcome to join in the solar-powered fun.
What can I expect from Sun Camp?
Science Friday's Sun Camp begins Wednesday, October 19th and runs through November 16th. After you sign up, you'll receive a weekly email newsletter with everything you need to know about attending Sun Camp. You will also be invited to a special online session every Wednesday at 4:00 PM PT / 7:00 PM ET. During this virtual meeting, we'll delve into an important topic in solar science with a guest expert from NASA who will answer questions from our budding scientists. You'll also have access to a new hands-on science or technology activity to do on your own each week, using instruction and resources provided by the Science Friday teaching team. As you complete the projects, you can share your work with us and we'll feature it online. When Sun Camp is over there will be a short survey about your experience.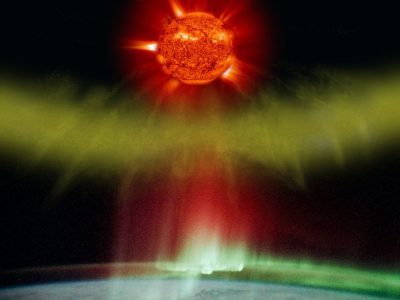 How much is it?
Sun Camp is completely free. Most of the materials for the activities are easy to find around the house or at the local hardware store. We also offer one limited number of free material packs for groups and families that meet our criteria.
How do I participate?
Simply fill out a short form to register at Sun Camp. And be sure to stop by sciencefriday.com/suncamp regularly for updates and to review the creations of your fellow solar science researchers.
why the sun
Well, the sun is pretty important to life on earth, how our solar system works, and the future of both space exploration and alternative energy, so we want everyone to have the opportunity to learn more about our next star. We have partnered with the NASA Heliophysics Education Activation Team (NASA HEAT). NASA HEAT connects viewers across the country to the innovative and compelling science of heliophysics – the physics of the sun and its connection to the solar system. Together, Science Friday and NASA HEAT put learners of all ages on a trail of scientific discovery.
What if I have more questions?
Please email [email protected] with "SciFri Sun Camp" in the subject line. For updates on enrollment, we encourage you to subscribe to our Science Friday Educate Newsletter, join and follow the STEM Educator's Lounge on Facebook Science Friday on Twitter.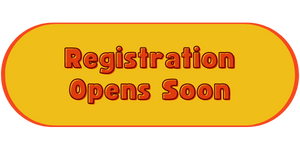 Sign up for the

SciFri Educate Newsletter


to be the first to know when registration begins!