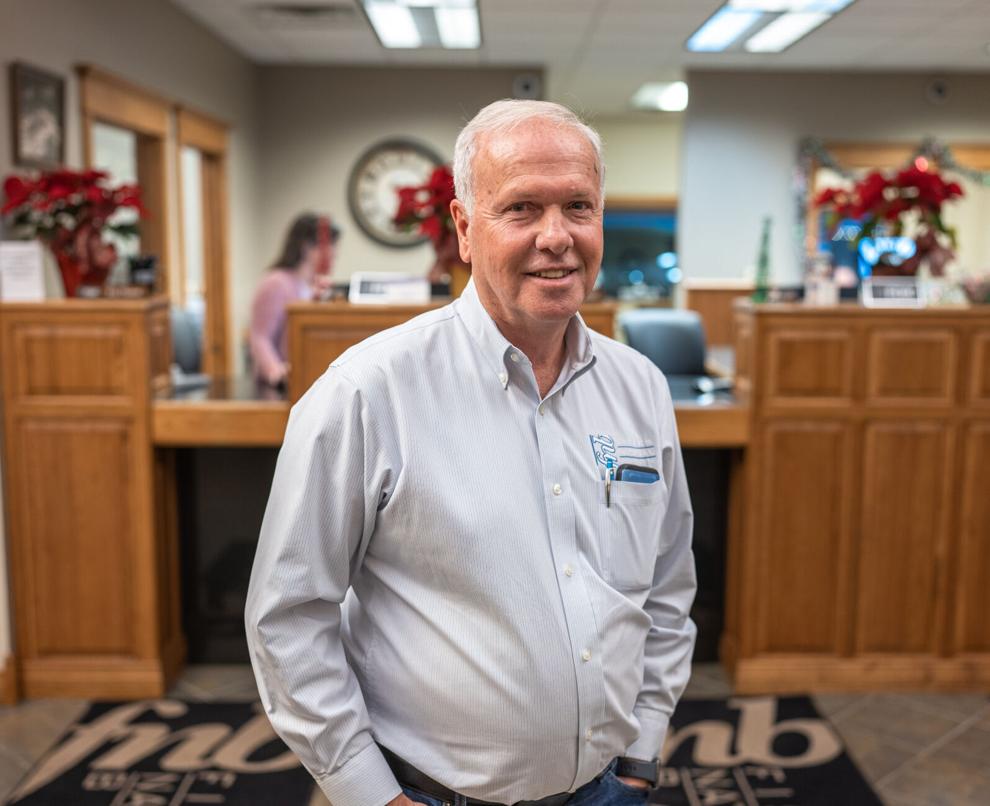 "Once a Bunny, always a Bunny," said Fisher-raised, Fisher-educated MIKE ESTESwho has spent all but three and a half of his 47-plus years in community banking in his hometown.
Estes, who earned his associate degree in banking from Parkland College, put it to good use, joining Fisher National Bank in 1975 and serving as president since 1996.
His ties to the community run deep — Estes finished his term on the Fisher school board last year and also sits on the church council at Fisher United Methodist.
Debbie's husband Sam, Boyd and Tate's dad and Kennedy and Olivia's grandfather took the time to answer questions from Editor Jeff D'Alessio in the 159th installment of our weekly speed read with leaders of organizations large and small.
---
I can't live without my… family Before I decided I wanted to be a community banker, I wanted to be a father.
My wonderful wife blessed me with "My Three Sons." And now I'm learning to be a grandfather, with two grandchildren.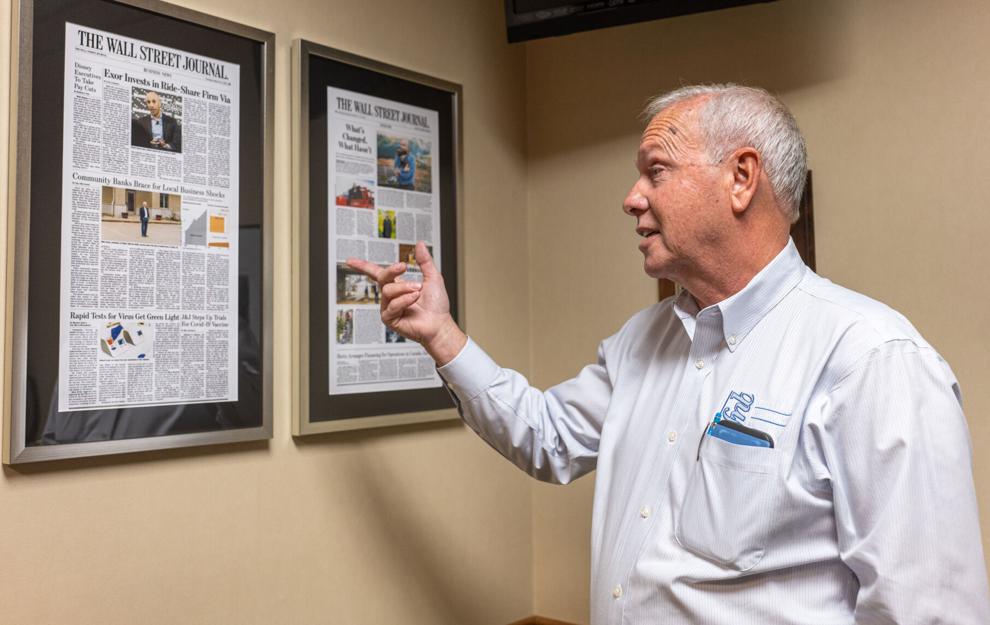 On the walls of my office, you will see… Larry Kanfer's photos of my grandparents' woods south of Fisher, where I played as a child; plaques from service on several boards and organizations; and two framed articles from The Wall Street Journal in which I was photographed and quoted.
My philosophy on meetings is… keep the meeting focused and on topic. It's very easy to get sidetracked and taken off on a tangent.
My professional role model is… Greg Lykins, an executive of First Busey Corp. — and also a small-town kid, from Bellflower, Illinois.
I met Greg early in my career when he was the tax accountant for the bank. When he left to go into banking, I followed his career with great admiration.
I didn't realize that he was also following my career because one day many years ago, he called and wanted to have coffee. He informed me that he was monitoring FNB's condition and encouraged me to continue working hard, with the aim of leading the bank one day.
That was a vote of confidence from someone I respect and admire. The day after I was named president/CEO, I called him and reminded him of that visit, told him how much it had inspired me and thanked him.
For someone of his standing in the banking community to take the time to meet with me, it will never be forgotten.
The hardest thing about being a leader is… making tough decisions. I always try to lead by consensus and usually after hearing all the thoughts and ideas, the decision becomes clear.
But for the times when it doesn't, the leader's decision will disappoint some. I feel that frustration is lessened when those who fail know their ideas are heard and respected, even if not shared.
My single favorite moment of all time at this job is… having the opportunity to serve as chair of the Community Bankers Association of Illinois, our trade association that educates, advocates and lobbies for legislation that keeps community banks thriving throughout the state.
Also, was selected to serve for six years as the federal delegate for Illinois for the Independent Community Bankers of America, our national trade association, which does the same thing on a national level.
The three adjectives I hope my staff will use to describe me are … honest, fair, funny.
I'm frugal with that… There is probably no part of my life that is not frugal. I am confident that my husband, sons and co-workers can attest to this.
They call it "cheap." I say "fiscal responsibility."
My unbreakable workplace rule is… be responsible and take responsibility for your actions.
If I could trade places for a week with any businessman in town, I wouldn't mind moving to … Shad Khan. I can't even imagine what a week in his life would look like, managing global businesses, professional sports teams etc.
I do not personally know Mr. Khan but has great respect for what he has achieved.
I'm relaxing after work in… playing golf, weather permitting, with my best friend. Fortunately, I am married to him.
Also, just working around the house. There's always a project to do.
Coming to the last luxury in which I indulged… I was lucky enough to play golf — boys only — at Pebble Beach a few years ago. My husband encouraged me to do it, even though he couldn't.
Last year, I surprised him with another trip for him and me to Pebble Beach and a few other courses. Of course, it cost me twice as much as the men's trip. I guess one time I wasn't thrifty.
The most beneficial college class I took was… Principles of Banking at Parkland College. Unfortunately, I don't remember who taught it, but I know it was a well-known banker in the area. It is the very basics of banking that provide a foundation to start building a career.
I am awake and in them every day by … normally 6:30 but it varies.
My workout routine consists of… a brisk walk or slow jog, three to three-and-a-half miles per day. I do it every day and probably 95 percent of the time, it's outside — rain, shine, snow, wind, hot or cold.
The worst job I ever had was… walking beans. I believe I started when I was probably 9 or 10.
It is cold, wet and often muddy in the morning, and hot and humid in the afternoon. Mosquitoes and flies added to the misery. As hard as it was, I did it for my grandfather and uncle, which is a great memory.
On a scale of 1 to 10, the impact of the pandemic is a… 10. The pandemic is allowing community bankers across the country to demonstrate once again how important this business model is.
Fisher National, like other community banks across the country, has been able to meet the needs of their clients, particularly business clients, with PPP loans that have allowed them to survive this devastating virus.
I don't think I've ever been more proud to be a community banker than in the last two to three years.