The real estate world in BC and Canada as a whole has been very focused on supply chain issues and rising interest rates this year, but new real estate market investment statistics show these factors have not noticeably impacted the market in terms of transactions.
According to a new report published by Avison Young, BC saw approximately $8.29 billion in commercial real estate investments in the first half of 2022. These transaction types include investments in the following markets: office, retail, industrial, land and apartment buildings.
The office market
Real estate investments in BC office space were quieter in the first half of 2022 compared to the same period last year. Between January 1 and June 30, BC recorded a total of 20 transactions totaling $475 million, compared to 31 transactions for $771 million in H1 2021, a roughly 33% decrease in transaction volume. As a percentage of all sales, investment in office space also fell, accounting for 12.7% of total sales in the first half of 2021 but only 6% in 2022.
That drop is primarily due to a lack of supply, says Avison Young. Downtown Vancouver is the traditional hotspot, but Avison Young notes that nearly a third of office transactions in the first half of this year occurred outside of Metro Vancouver, in places like Victoria, Nanaimo, Port Alberni, Kelowna and Kamloops. The largest such sale was a $10.1 million deal for the Yates Center in Victoria, acquired by an institutional buyer in January.
In downtown Vancouver, however, the largest office sale was that of the 16-story, 147,088-square-foot building at 1185 West Georgia Street for $135 million. Another report by Avison Young, which focused solely on the office market in the first half of 2022, found that downtown Vancouver is adding high-end supply faster than absorption can keep up, resulting in high vacancy rates of AAA grade office space. Absorption started to catch up in the first half of the year, but additional office buildings like The Stack are expected to add to the downtown Vancouver offering before the end of the year, but are yet to be fully occupied.
READ: The Stack, Vancouver's tallest office building, now pushed to Q4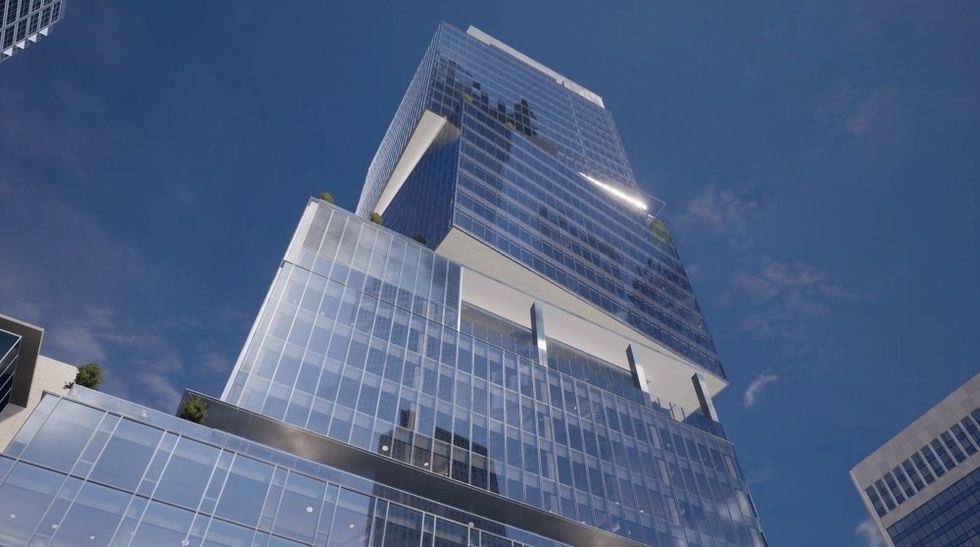 The Retail Market
Investment in the retail market was "exceptionally strong" in the first half of the year, says Avison Young. In the first half of 2022, US$892 million was invested in retail space, not much more than the US$885 million in the first half of 2021, but transaction volume increased sharply, with 41 transactions registered in 2021 and 59 in 2022 were mid-year.
Avison Young says that while the pandemic has changed the way people shop and fears it would destroy brick-and-mortar retail, investment statistics such as the surge in transactions show those fears have turned to confidence. The province of BC announced in late August that it had a surprise budget surplus of $1.3 billion, also citing a reopening economy as a key reason.
READ: BC government finds $1.3 billion budget surplus after expected $10 billion deficit
However, similar to the office market, a significant portion of this activity during the first half of the year took place in secondary markets, largely because there is generally more land available the further away one gets from downtown Vancouver.
With that in mind, Vancouver still recorded the most transactions, with nearly 15 of the 59 deals, but the highest-value transaction was a $30.8 million transaction for the Wing Sang Building in Chinatown, which is in Canada's first to be converted into a large Chinese-Canadian museum.
Meanwhile, outside of Vancouver, several deals involved significantly more money. These include the sale of Columbia Square in New Westminster for $136 million, Valley Fair Mall in Maple Ridge for $76 million, Trenant Park Square in Delta for $70 million and Logan Creek Plaza in Langley for $57.3 million.
The Industrial Market & Real Estate Market
Both industrial and real estate markets were hot in the first half of the year, according to statistics. BC's industrial market saw 79 deals totaling $1.26 billion, up slightly from 73 deals and $1.1 billion at the same time in 2021. Last year saw an unprecedented 154 deals for $2.3 billion for the full year, which means we're currently on track to beat that.
"Demand for building plots and complete industrial buildings remains strong as products continue to improve and increase in quality and efficiency," said Avison Young. "However, demand for Strata units is not quite as strong and represents a much smaller portion of the market."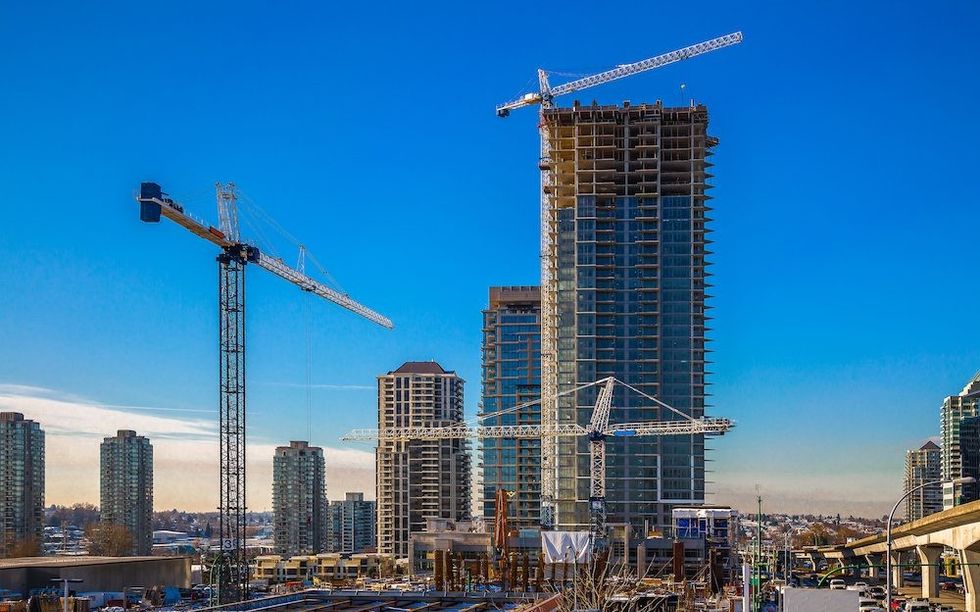 For land valued primarily based on redevelopment potential, BC registered 61 ICI (Industrial, Commercial, Investment) deals for a total of $1.36 billion in the first half of 2022, while residential registered 182 deals for a total of 2 $.88 registered B
Notably, unlike office and retail space, real estate transactions have occurred primarily in Metro Vancouver. Avison Young estimates that in 2021 51% of ICI land deals were in Metro Vancouver, but so far this year that number has jumped to 83%. That was also the case for residential real estate deals — despite increasing interest outside of the region — with only 8% of sales occurring outside of Metro Vancouver.
The largest ICI land transaction in the first half of the year was a $158 million deal for 1868 and 1951 Glen Drive in Vancouver during the peak two Both residential land transactions took place in Burnaby for land near Brentwood Mall. The first was a $215 million deal in March for 8.34 acres of land and the second was a $112 million deal in May for 2.58 acres of land.
The multifamily market
In 2021, BC recorded a total of 141 transactions valued at $3.2 billion for the full year. In the first half of 2022, BC 57 recorded sales totaling $1.4 billion, which was still strong compared to the five-year and 10-year moving averages, but still points to a slowdown, especially when considering considering that almost a third of the $1.4 billion achieved for the first half of 2022 came from a single deal. This transaction involved portfolio acquisitions by Starlight Investments of 12 properties across the province for a total of $493.8 million.
As might be expected, much of this slowdown is due to rising interest rates, which started at 0.25% in 2022 and have since been raised to 3.25%. That surge is likely to continue, compounding existing issues facing the industry – such as labor shortages and construction costs – and could delay projects and clog the region's housing supply while demand remains steady, as some in of the industry previously said STOREYS.
READ: 'Bad Dream to a Nightmare': Developers respond with bleak prospects for price hikes
"Due to uncertainty surrounding rising interest rates as well as rising construction costs, projects are expected to continue to stall and cooler demand for multi-family homes is expected to persist through the end of 2022," notes Avison Young in her report. "However, consumer demand for apartment buildings remains high – vacancy rates are low and international students are returning as borders reopened. Even if developers block projects, there is still a need for more multi-family products in the market. This will likely lead to a rebound in multifamily housing at some point in the future when uncertainty surrounding interest rates abates."