CNN
—

Australia's top health official advised the government to impose any restrictions on travelers from China, a day before the health minister announced the new testing requirements, internal documents show.
China's cases of Covid-19 are on the rise after Beijing abandoned its costly zero-COVID strategy, prompting some countries to impose restrictions on travelers from and to China.
Australia was among them, but a letter posted on the government's website on Tuesday and written by the country's Chief Medical Officer, Paul Kelly, reveals that the decision was made despite his recommendation that it was not necessary.
"Based on the available information, and in the absence of a specific threat from a variant with increased pathogenicity and immune evasion, I do not believe there are sufficient public health justifications to impose any restrictions or additional requirements on travelers from China," Kelly said. In the letter dated 31 December.
In the letter, Kelly acknowledged widespread concern about the limited information China has released about the epidemic, which "highlights some gaps in global surveillance."
However, he added that he had consulted with health officials from other parts of the country and New Zealand and found "strong consensus" that targeted travel restrictions would be "inconsistent and disproportionate with the current national approach to Covid-19 management". at risk."
Regardless, the next day, Australian Health Minister Mark Butler announced that from Thursday, travelers arriving from mainland China, Hong Kong and Macau must show evidence of a negative Covid test done within 48 hours of departure. At the time, he said the new measures were due to a "lack of comprehensive information" about China's Covid situation and genomic sequencing data.
Butler told local radio on Tuesday, following criticism that the government was not considering medical advice. It has been said that "it is being very careful" and that the measures are limited to those coming from China, because until recently it was the only "important country" in the world that did not open up.
Australia is among more than a dozen countries that last week imposed restrictions on travelers arriving from China and its territory. Most, including the US, UK and other parts of Europe and Asia, require either pre-departure testing or on-arrival testing, and arrivals were found positive to be quarantined.
Morocco has taken the extra step by completely banning all travelers from China, regardless of nationality. No information was provided on when the ban, which came into effect on Tuesday, will be lifted or whether it applies to travelers from China's two special administrative regions, Hong Kong and Macau.
The measures have been controversial, with health experts and scientists around the world warning that these targeted restrictions are largely ineffective in curbing the spread of Covid or new variants and could instead feed racism and xenophobia.
On Tuesday, Chinese Foreign Ministry spokesman Mao Ning warned that China will take action against travel restrictions.
"Some countries have adopted unscientific entry restrictions targeting only China, and some extreme practices are even more unacceptable," he said, adding: "We strongly oppose attempts to manipulate epidemic prevention and control measures for political purposes. will take the corresponding measures."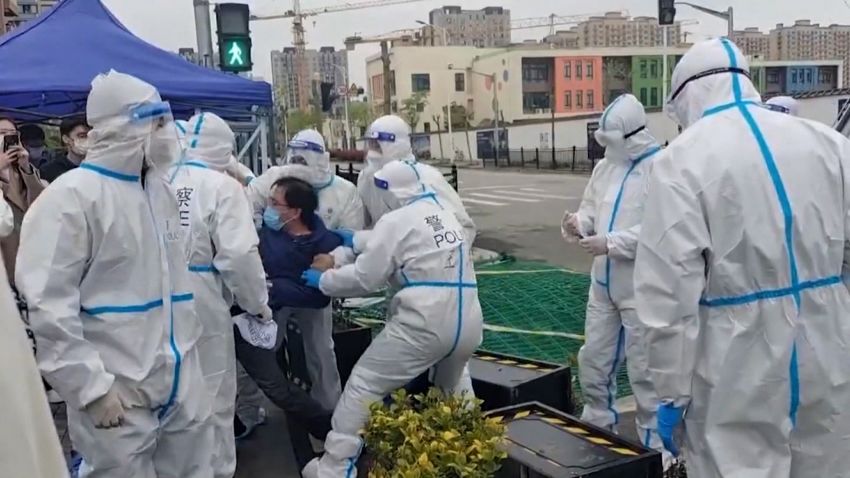 CNN report: World's toughest quarantine no more
Several experts told CNN that there is currently no evidence of a new variant emerging from China and that if it does, it will likely spread around the world. Testing requirements do not capture all cases, especially in variants with shorter incubation times.
Karen Grepin, associate professor at the University of Hong Kong School of Public Health, said a country's best defense is to ensure its population is well protected through domestic policy such as widespread vaccinations and basic public health measures.
"In many parts of the world the pandemic seems to be over… but at the end of the day,[these measures]are what ultimately prevent transmission of the virus," he said, adding that "it doesn't make sense." If you're not going to do anything about domestic cases, you're worried about imported cases."
"If countries are at a point where they think it's no longer important, for example, because they've developed too many population immunity, then why do you care about a few new cases from China?"
In her letter, Kelly argued that Australia's internal situation was strong enough to avoid imposing restrictions, pointing to the country's "strong surveillance mechanisms" and high immunity levels due to both vaccination and previous infection.
In place of travel restrictions, he proposed several alternative measures, including an aircraft wastewater testing program and voluntary sampling from arriving passengers on arrival.