"I had just witnessed a new cosmogony. My companions had become stars. I dreamed of doing the same. My body wanted to become sidereal." Auction Animalis, the story of the discovery of a hybrid world, tells us the epic of Captain Levant, who set out to meet fantastic creatures that lived on a mysterious island in the middle of the Pacific. A black hole cat, a time summoner serpent, a ghostly whale, a celestial deer, a star panther… Here is a strange cosmic Noah's Ark, imagined by photographer Vincent Fournier and animated by composer Sébastien Gaxie.
The two artists won the Swisslife 4 Hands Award, which has been honoring projects since 2014 that combine two forms of artistic expression that are rarely seen side by side, such as photography and music. In addition, the text of a story by Jules Vernesque, written by Sébastien Gaxie and illustrated by graphic designer Elie Colistro, breathes soul into these hybrid animals.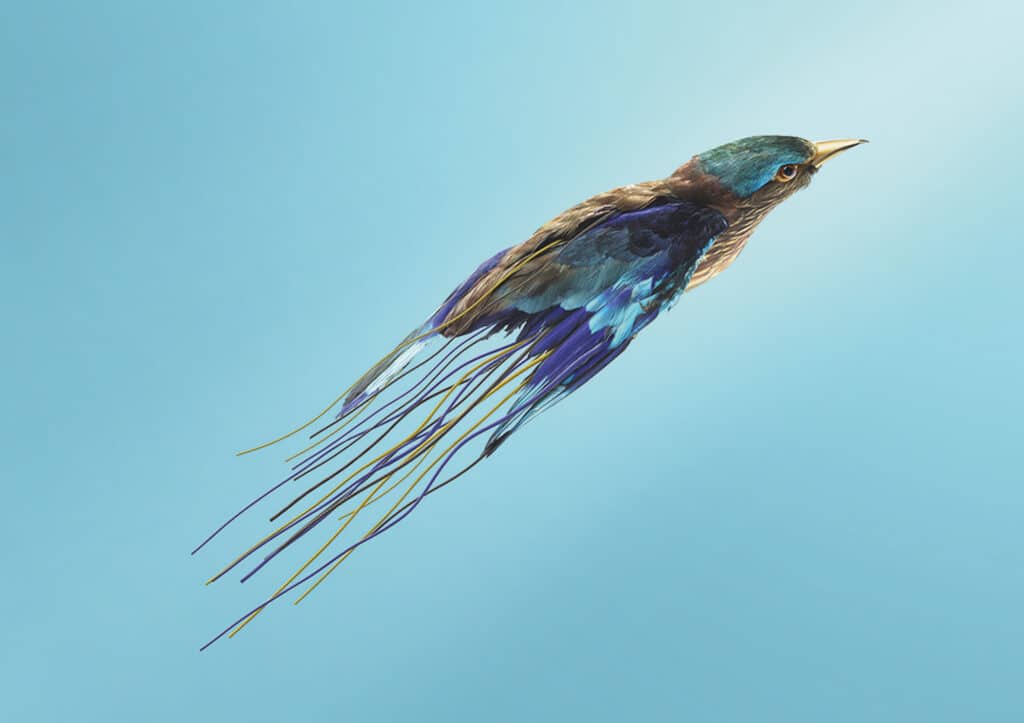 Between photography and 3D modelling
There is no doubt that the creatures born in Vincent Fournier's imagination and summoned through photography and 3D modeling are marvelous and fascinating. "This work extends my series post-natural historya cabinet of curiosities that we expanded even further for the Swisslife Award," says the photographer, who invented an encyclopedia of future species.
The future and science fiction have been part of Vincent Fournier's work from the very beginning, be it with his project on space stations or the cosmic architecture of the former USSR. "A lot of my inspiration comes from my childhood: I draw from nostalgia for the future of the 1980s, like the show Cosmos 1989The first Bladerunner, works by comic book authors such as Enki Bilal or Moebius, or writers such as Ariel Kyrou and Alain Damasio," says the photographer. He quoted a passage from the 1947 story The Immortal by Argentinian Jorge Luis Borges, which occupies a special place in his source library: "We accept reality so readily – perhaps because we feel that nothing is real."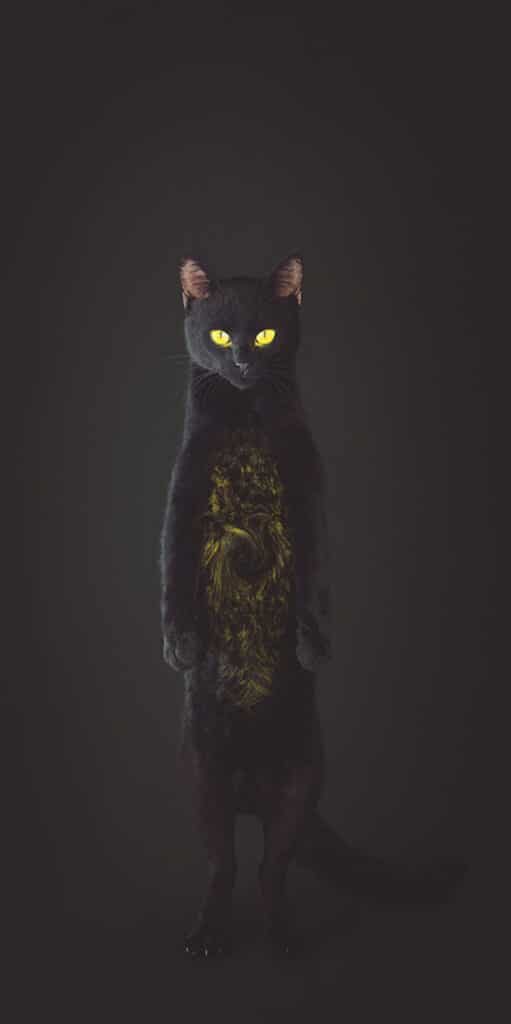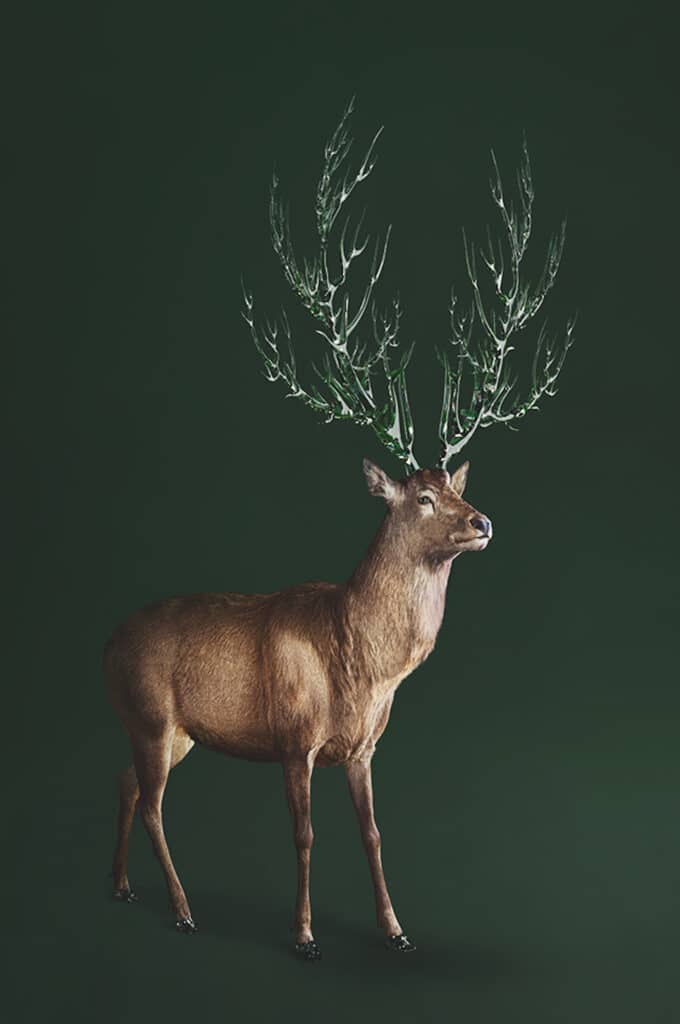 But what is the recipe for creating this Auctus Animalis? "I photograph existing species and then look for transformations," explains Fournier. This ranges from slight modifications to full 3D modelling. "However, you also have to set limits with these tools." The digital transformations are subtle enough that these animals seem almost real to us.
To preserve this animal cosmogony, Vincent Fournier roamed the Natural History Museum in Paris and photographed various species. The scenography of the exhibition pays homage to the museum, using the typical frames and golden labels that identify each animal.
When music brings photography to life
Photography captures a moment, freezes it. But here the animals seem to step out of the frame. Thanks to the music, they come to life. Composer Sébastien Gaxie has created a score for each animal, including the panther's roar, the elephant's trumpet, or the whale's throbbing call (thanks to the museum's sound library).
In the exhibition, being held at the Clémentine de la Féronnière gallery in Paris, a speaker is placed over each photo, the sound propagates, and the game begins trying to find the species that matches the music. "When you stand in front of the animal, it is incarnated through music. It's like it came to life in a fantastic way. With the sound you have the impression that it is alive, the image is no longer fixed, another entity takes shape," says Vincent Fournier.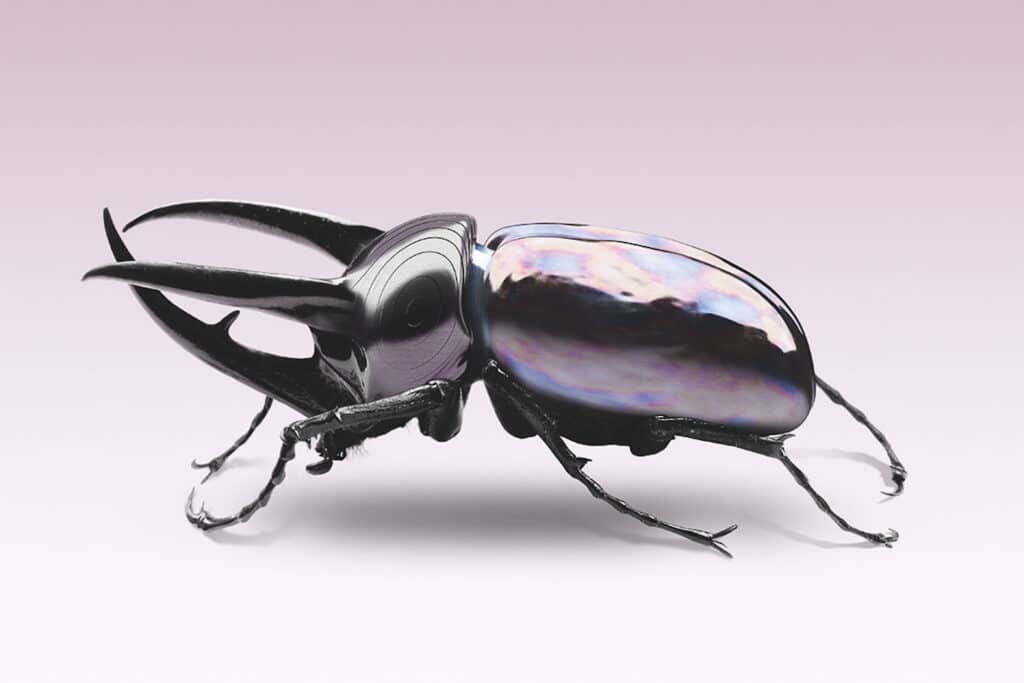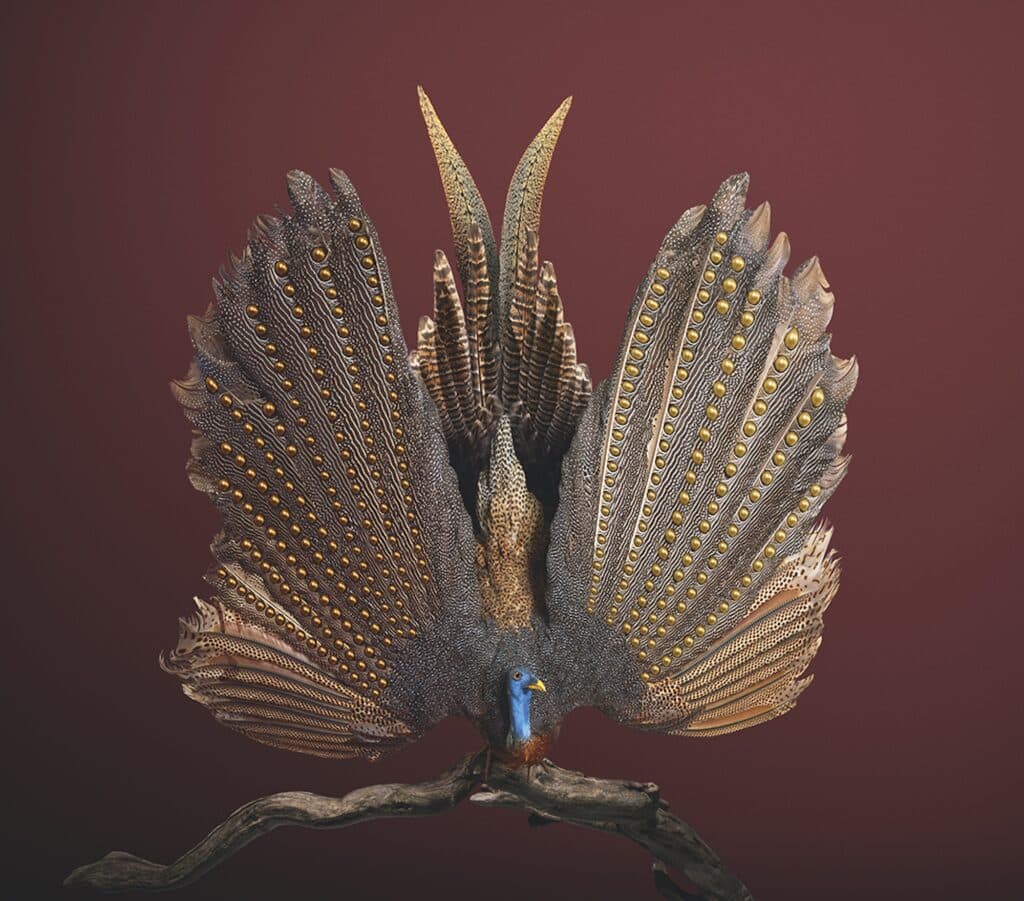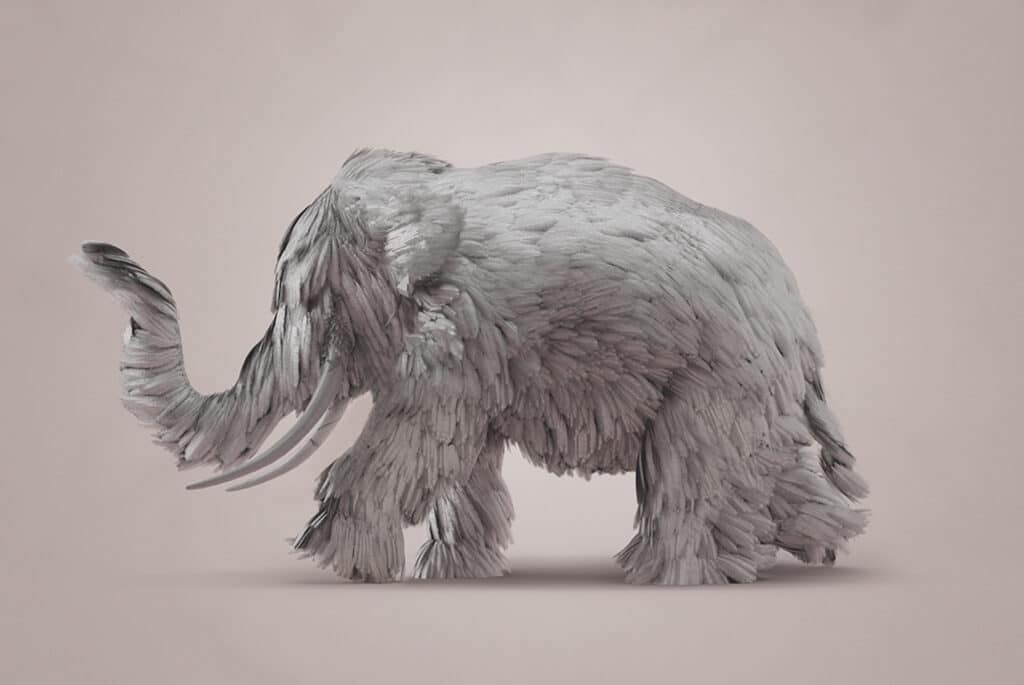 Animated by violins or piano, these animals are reminiscent of those of Sergei Prokoviev Peter and the Wolf. Some will find a touch of here The little Prince, others a pinch of Lewis Carroll. The brave Captain Levant – embodied by the voice of actor Denis Lavant – and the constellation of creatures immerse young and adult viewers in a wonderfully imagined universe of images and sounds.
Without moralizing, through image and sound Auction Animalis sends a message of biodiversity conservation through wonder and emotion. Nature is majestic like the celestial stag with crystal antlers, imposing like the spirit whale with its particles of cosmic energy and musical like the stormy bird with its tones of celestial power… It is fabulous, fragile and vital.
Auctus Animalis: Récit de la découverte d'un monde hybride, Editions Filigranes, CD + 36 photographs and illustrations in color and black and white, 64 pages, £35. Exhibition until September 24, Galerie Clémentine de la Féronnière, Paris. November 10-13, 2022 at the Salon Approche, Paris. Then in 2023 in Nantes, Metz, Arles, Marseille.